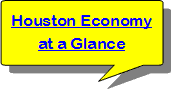 Chris Broussard
Your Trusted Real Estate Advisor


281-655-9556
Houston Real Estate
Harris County Real Estate
Montgomery County Real Estate
| | | | |
| --- | --- | --- | --- |
| Free Market Evaluation for your home.  Thinking of selling? To receive your free market evaluation, simply follow the link.  I will promptly follow up from there. | | Why is Chris your best choice | |
| Your next home finds you!  Click to have Newest Listings sent to you as the come on the market. This makes finding your next home easier. Another free service to you. | |  Helpful tips of information on buying or selling your home. | |
| - Looking for just the right property? Check here first. | | Identify the best school district for your family with my free schools reports. | |
Staging Your Home
Preparing Your Home to Sell
Fast
for
Top Dollar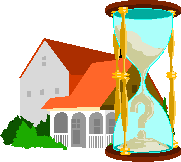 Translate this page into:
Thank you for stopping by
Buying or selling real estate can be stressful and complex process. My top priority is to utilize my decades of real estate experience to look out for your best interests.

Whether you are planning to buy or sell, you will find a wealth of information on my site. If you have any questions what-so-ever, please feel free to call me direct.  I'm happy to lend my expertise.  Be surprised if I don't answer my phone (except Sunday morning and Wednesday from 6-8 pm).


Chris is a trusted real estate advisor who works with your time table and has the heart of a giver. He is truly interested in helping make you aware of all your options so that you can make an informed decision that is right for you.  You get personal attention from someone is g
enuinely and 
concerned with your best interests; someone with extensive real estate knowledge and experience. You can be assured Chris is sincerely honest and happy to go the extra mile. It is in his nature. He will lend his local knowledge, professional expertise, and exceptional resources so that you will feel confident with your real estate decisions.....
Staging Your Home: FREE Consultation
A Home Seller's Secret Weapon

What Clients are Saying

Don't Fall into the Pricing Trap
To my Clients ... Honesty and Loyalty
Whether you are buying or selling, when I accept you as my client, I have a compelling need to focus all my efforts to accomplish your goals. It is in my nature not to stop until the job is done. You will receive professional real estate services with the highest of integrity. I do whatever it takes to provide the best real estate services possible. My loyalty is to my clients and I always represent their best interests throughout every aspect of their real estate transaction. My clients, whether they are first time buyers or experienced investors, discover they are lucky to have found me.

Loyalty goes both ways. All I ask from my clients is when I whole-heartedly devote valuable time and effort to your cause, that you reciprocate that loyalty. 

HOW YOUR PROPERTY IS VALUED

Since referrals are key to my business, it is in my best interest to serve each of my clients with complete honesty and to the best of my ability. When you are in the market to buy or sell, or know someone who is, please remember Chris Broussard. Feel free to call direct anytime.

The less time I spend "marketing" my services, the more time I have for devoted clients.

My Key Goals are to:


1. Understand your wants and needs and provide a comfortable buying and selling experience.
2. Inspire trust with your genuine interest of foremost concern. I do this by helping you understand the nuances of the transaction.
3. Provide professional insight yet allow breathing room for you to make decisions.
4. Provide tools, resources, and knowledge necessary to facilitate informed decisions.
5. For buyers, diligently search for the "perfect" property.
6. For sellers, bring ready, willing, and able buyers to the table.
7. Provide expert, objective negotiating skills facilitating the best deal for you and getting the deal done.
8. Be a master manager of details.
9. Have great connections inside and outside of the industry.
10. Provide service before and after the sale.
There are many things you can do to get top dollar for your home. Integral to any property selling plan is accurate pricing, presentation, and marketing.
HOW YOUR HOME IS VALUED
Price
Price is all important. If your property is priced too high, it limits prospective buyers; your property sits on the market too long and people will start asking, "What´s wrong with that home?". If priced too low, you sell quickly but don´t maximize your returns. With a previous 12 years of appraisal experience, you can be assured that my recommended price takes into account all factors contributing to the value of your home.

Presentation
Making your home appealing to the prospective buyers is a second key factor. Your must first determine who you will be marketing your home to. Then you must appeal to your prospective buyer. Keep in mind the age group and lifestyle of the prospects. New home builders spend substantial money making their inventory appealing to their prospective clients. It will be to your benefit in the long run to learn the mindset of the next owner of your home.

Your home will be a series of first impressions. To get maximum dollars for your home, you must make every effort to maximize every first impression; from curb appeal, the home entry, through every room in the home and the backyard. When you sell a car, you should have it detailed. When you sell a home, you should detail the home also. You should also keep in mind contributory value. If you spend one dollar improving your home, you should expect at least one dollar in return.
Marketing
The key is getting as many qualified buyers as possible to visit your property. Listing your home in the Multiple Listing Service is only the beginning. I will put extensive efforts into marketing your property. Call for a personal marketing plan for your home.
Buyers

Personalized Service
A home search with me is thorough, comprehensive, along with strong negotiating skills.

Have you ever wondered what the "best" way to search out your new home? Looking through all the advertisements is hit and miss at best. I have a unique search method that makes you aware of current market activity and a comprehensive summary of your options. Do I buy a new or existing home? What are other homes going for in the area. How will the tax rates effect my purchasing power. How can I find a fixer-upper. What are the pros and cons of buying a foreclosure? How do I get the most home for my money? For new home buyers, what are some the things I can do to ensure that I get the most from the builder. Is there room for negotiation with new homes? How can I get money back when I buy my new home? How do I find the best lender?  I can help you through every step of your home buying process.

Please feel free to browse through this site to explore the Harris County and Montgomery County communities like Spring, Champions and FM 1960 Area, Hwy 249 corridor, Tomball, The Woodlands, Cypress, Katy, Memorial and all other Houston and surrounding Areas; even Conroe and Lake Conroe. This comprehensive online tool offers direct access to the latest properties for sale in your area. Featuring extensive community information, consumer links, school information, free reports, answers to commonly asked real estate questions, and more. You will find a wealth of real estate information in one easy source.
If you currently own property and are thinking of selling, this site contains information about the entire selling process to include preparing your home for sale, selecting the right agent, pricing your home appropriately, and marketing it effectively.
Thanks for visiting my online real estate source. Please bookmark this site for future reference, and ENJOY!